The Robin Wood Tarot
for iPhone/iPad and Android devices
The Robin Wood Tarot, one of the most beloved decks in Tarot history, is now available in pixels from The Fool's Dog!
With superb artistic finesse, brilliant colors, and sensitively-drawn facial expressions, The Robin Wood Tarot has both broad and deep appeal. The esoteric symbolism Robin Wood brings to this deck is subtly integrated into the classic RWS imagery. The Minor cards in The Robin Wood Tarot are particularly noteworthy for their beauty and detail. Rich in occult metaphor, illustrated by a much-loved fantasy artist, The Robin Wood Tarot has become a modern classic.
This app contains Robin Wood's full and unabridged text together with her stunning cards.
Screenshots
Just a taste of the beautiful and unique artwork of this deck.

Purchase for Apple Devices

Purchase for Android Devices
---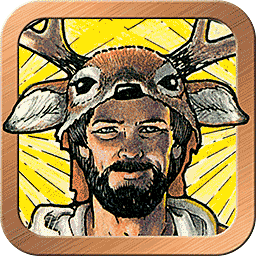 Features
*Intuitive, elegant interface is easy for beginners and experts
*Gorgeous full screen, high-resolution card images
*Full support for all devices on both iOS (6.0 or newer) and Android (4.0.3 or newer)
*Sophisticated journal
*Includes full and unabridged book
*21 spreads built in
*Design your own layout with Free Form
*Allow reversed cards or not
*Option to use Major Arcana only
*Zoom in to enlarge card details
*Share reading via email, and on iOS via Facebook or Twitter
*Animated shuffle & cut
*Optional voice prompts
*Customize with your own card meanings & reading cloths
*Many adjustable settings
*Available in English only