About Us
The Fool's Dog is a small software studio in Silver Spring, Maryland, outside of Washington, DC. We specialize in Tarot and oracular apps for iOS and Android devices.
Founded in 2011, The Fool's Dog, LLC, is a partnership between husband and wife. Jason is our resident uber-Geek. He has been programming professionally since 1973. During that time, he has developed many games and other software products. Caroline is our resident metaphysician. Caroline is a shamanic healer, and teaches her craft at Gryphons Grove School of Shamanism. Caroline also helps organize an annual conference on metaphysics, mysticism and magic called Sacred Space.
The Fool's Dog provides top quality software designed to showcase the glorious art and the wise words of Tarot artists and authors. If you are a deck owner interested in seeing your art in pixels, please contact us! We are always looking for more decks and books!
The Tarot Sampler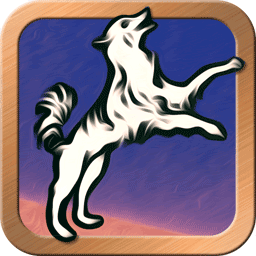 Check out our free Tarot Sampler.
It is a wonderful, and free, introduction to our apps and to the decks we offer!