Voyager Tarot
for iPhone/iPad and Android devices
Take a multidimensional journey towards enlightenment, with Voyager Tarot as your guide! Conceived by visionary futurist James Wanless, Ph.D., Voyager's cards are a map of the human experience expressed in photo collages. Bursting with resonant symbolic images from nature and every imaginable human culture, Voyager Tarot's gorgeous cards inspire personal empowerment and a more resilient attitude.
This classic Tarot deck was consciously designed to help people achieve their dreams, for successful career planning, and to foster healthy relationships. The complex and multi-layered imagery in Voyager Tarot speaks eloquently, sparking the imagination, creating a contemplative moment that opens doors within. Voyager Tarot provides a subtle and intuitive decision-making tool for discerning the best steps forward, in human relationships and in the business of life.
Screenshots
Just a taste of the beautiful and unique artwork of this deck.

Purchase for Apple Devices

Purchase for Android Devices
---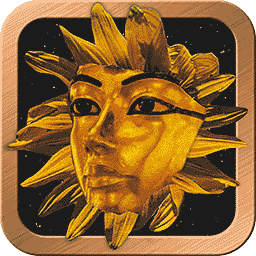 Features
*Intuitive, elegant interface is easy for beginners and experts
*Gorgeous full screen, high-resolution card images
*Full support for all devices on both iOS (8.0 or newer) and Android (4.0.3 or newer)
*Sophisticated journal
*Includes compact book
*19 spreads built in
*Design your own layout with Free Form
*Allow reversed cards or not
*Option to use Major Arcana only
*Zoom in to enlarge card details
*Share reading via email, and on iOS via Facebook or Twitter
*Animated shuffle & cut
*Optional voice prompts
*Customize with your own card meanings & reading cloths
*Many adjustable settings
*Available in English only