Legacy of the Divine Tarot
for iPhone/iPad and Android devices
Journey to a fantastical realm of resplendent beauty, with Legacy of the Divine Tarot! Ciro Marchetti brings a dream-like intensity and focus to Legacy of the Divine, with his striking images in luscious colors. Astrological and elemental symbols on the magnificent architecture and Steampunk-style devices add depth and resonance to the cards. For people familiar with the RWS system, Legacy of the Divine Tarot is easy to read. Stunningly beautiful and symbolically accessible, with refreshingly updated art, Legacy of the Divine Tarot has captivated Tarot readers around the world.
This beloved deck comes to The Fool's Dog accompanied by card meanings written by Ciro Marchetti.
Screenshots
Just a taste of the beautiful and unique artwork of this deck.

Purchase for Apple Devices

Purchase for Android Devices
---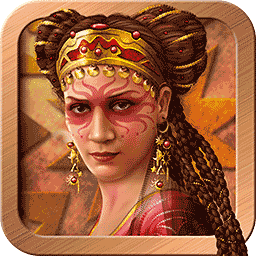 Features
*Intuitive, elegant interface is easy for beginners and experts
*Gorgeous full screen, high-resolution card images
*Full support for all devices on both iOS (6.0 or newer) and Android (4.0.3 or newer)
*Sophisticated journal
*Includes substantial card meanings
*18 spreads built in
*Design your own layout with Free Form
*Allow reversed cards or not
*Option to use Major Arcana only
*Zoom in to enlarge card details
*Share reading via email, and on iOS via Facebook or Twitter
*Animated shuffle & cut
*Optional voice prompts
*Customize with your own card meanings & reading cloths
*Many adjustable settings
*Available in English only