Tarot of the Holy Light
for iPhone/iPad and Android devices
Bask in Tarot of the Holy Light, with 78 colorful, psychedelic collages inspired by 17th century alchemical manuscripts. This deck evokes Sophia, divine embodiment of the ancient wisdom of the Abrahamic tribes.
Drawing upon astrology and Kabbalah as well as alchemy, this Continental-style Tarot is the creation of artist Michael Dowers and Christine Payne-Towler, founder of Tarot University, and genius behind Tarot.com.
Michael Dowers' fantastical images achieve a catalytic synthesis that propels us into our living imaginations. There, we can experience the esoteric icons directly, in our minds, our hearts, and even in our souls.
Voted #6 Tarot Deck of 2011 on The Aeclectic Tarot Forum.
Screenshots
Just a taste of the colorful and collage artwork of this deck.

Purchase for Apple Devices

Purchase for Android Devices
---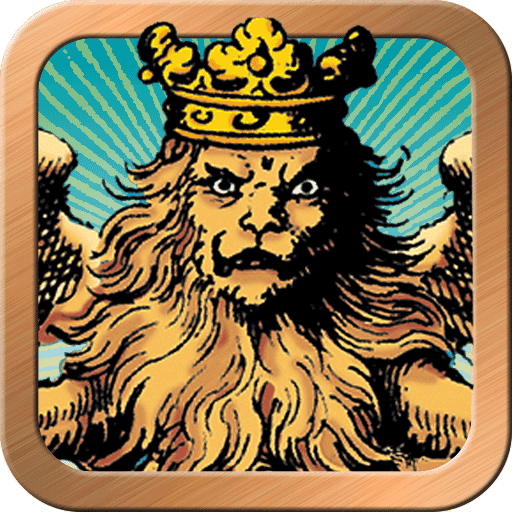 Features
*78 colorful, psychedelic collage cards inspired by 17th century alchemical manuscripts.
*19 built in spreads, free form option, easy-to-use journal, share your readings.
*Intuitive, elegant interface is easy for beginners and experts
*Gorgeous full screen, high-resolution card images
*Full support for all devices on both iOS (6.0 or newer) and Android (4.0.3 or newer)
*Includes Christine Payne-Towler's 251 page guidebook to the deck, which is an esoteric education unto itself
*Sophisticated Journal
*Multiple spread options built in
*Design your own spread with Free Form
*Allow reversed cards or not
*Option to use Major Arcana only
*Zoom in to enlarge card details
*Share reading via email, and on iOS via Facebook or Twitter
*Animated shuffle & cut
*Optional voice prompts
*Customize with your own card meanings & reading cloths
*Many adjustable settings
*Available in English only