Arthurian Tarot
for iPhone/iPad and Android devices
The Arthurian Tarot evokes the timeless world of King Arthur, his knights, and the quest for the holy grail. Authors Caitlín and John Matthews are scholars of the Arthurian mysteries. With The Arthurian Tarot, they have created a new way for seekers to integrate the spiritual teaching of the Arthurian legends. Here you will find a profound tool for personal growth, a superb Tarot for gaining psychological insight as well as a good deck for divination.
The Arthurian Tarot encompasses the range of human experience, never softening the painful aspects of life. The cards depict suffering and cruelty alongside love and abundance. The cards lead seekers into their own psychological landscape, guiding those brave pilgrims towards inner healing and wholeness through the archetypes and scenes of Arthur's world.
In The Arthurian Tarot, Spears replace Wands, and Stones replace Pentacles, while Pages become Maidens. Miranda Gray's striking paintings embody the scenes and characters from the Arthurian mysteries with strength and elegance. The Major Arcana cards are envisioned as characters from Arthur's myth cycle, and most are re-named from the RWS Tarot. All of the Aces become the Hallows of their suits.
A good deck for divination, The Arthurian Tarot is even stronger as a tool for personal enlightenment and self-understanding. Caitlín and John Matthews, working with Miranda Gray, have produced a masterpiece in The Arthurian Tarot.
Screenshots
Just a taste of the beautiful and unique artwork of this deck.

Purchase for Apple Devices

Purchase for Android Devices
---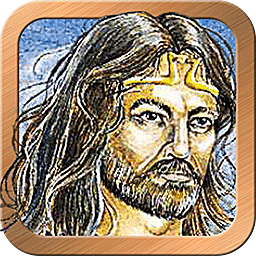 Features
*Intuitive, elegant interface is easy for beginners and experts
*Gorgeous full screen, high-resolution card images
*Full support for all devices on both iOS (6.0 or newer) and Android (4.0.3 or newer)
*Sophisticated journal
*Includes full and unabridged book
*14 spreads built in, with ten of them unique to The Arthurian Tarot
*Design your own layout with Free Form
*Allow reversed cards or not
*Option to use Major Arcana only
*Zoom in to enlarge card details
*Share reading via email, and on iOS via Facebook or Twitter
*Animated shuffle & cut
*Optional voice prompts
*Customize with your own card meanings & reading cloths
*Many adjustable settings
*Available in English only