Anna.K Tarot
for iPhone/iPad and Android devices
Anna.K Tarot is set in a timeless realm of dignified royalty and humble peasants. This is a down to earth, unpretentious Tarot, inviting us to tell ourselves the honest truth. Its folkloric style portrays the familiar RWS scenes with sparkling emotional clarity, free from distracting symbolism.
Many people find this deck easy to read, but Anna.K Tarot is also spiritually deep and psychologically sophisticated. The characters often look away from the viewer into the scene, pulling us into the picture, helping us see the scene through the character's eyes. Anna.K Tarot is perfectly suitable for beginners, but the insightful twists on some of the traditional scenes make it a great choice for advanced readers. Mirroring the lived human experience, Anna.K Tarot is a deck is for the perceptive and discerning among us.
Screenshots
Just a taste of the beautiful and unique artwork of this deck.

Purchase for Apple Devices

Purchase for Android Devices
---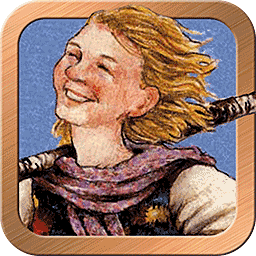 Features
*Intuitive, elegant interface is easy for beginners and experts
*Gorgeous full screen, high-resolution card images
*Full support for all devices on both iOS (8.0 or newer) and Android (4.0.3 or newer)
*Sophisticated journal
*Includes full and unabridged book
*21 spreads built in
*Design your own layout with Free Form
*Allow reversed cards or not
*Option to use Major Arcana only
*Zoom in to enlarge card details
*Share reading via email, and on iOS via Facebook or Twitter
*Animated shuffle & cut
*Optional voice prompts
*Customize with your own card meanings & reading cloths
*Many adjustable settings
*Available in English only